HOW TO REQUEST A QUOTE
It is easy to request a quote. We provide a fast and friendly service that adapts to your yacht's movements.
Please note that we do not take payment online.
2. SHOP BY CATEGORY
Choose products from Laundry, Pantry & Galley, Interior or Bathroom and add them to your cart
3. SEND YOUR QUOTE REQUEST
Review your cart and send your quote request to EYS via the Proceed button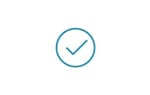 4. CONFIRMATION
An email to confirm receipt of your quote request will be sent to you. EYS will contact you to confirm billing details, delivery and timeframe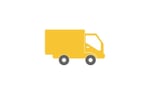 5. PAYMENT & DELIVERY
Payment instructions will be sent with the final quote once delivery details have been confirmed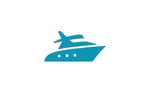 6. RECEIVE ORDER
Your order will be delivered to your chosen destination by EYS or courier
How do I order?
ONLINE – Choose products from Laundry, Pantry & Galley, Interior or Bathroom and add them to your cart.
EMAIL – Place your order directly via email to [email protected]
SPEAK TO US – Call us on +33 4 89 02 43 40 or simply pass by the EYS office on 14 Rue Vauban, 06600 Antibes, France.
Can I cancel the order?
Yes. All cancellations must be received prior to your order being shipped.
Which payment methods do you accept?
Payment by credit card or wire transfer is preferred, however, we also accept payment by check or cash.
Do I have to pay before delivery?
EYS does not generally require payment before delivery. We understand the delays involved in payment processes. However, we do require that all clients supply us with the billing details and, if relevant, ship's papers (VAT status, etc.) upon creation of the first quote.
What are the delivery costs?
We deliver large, non-express orders free-of-charge along the French Riviera.
If you are a regular customer, then we also deliver your large, non-express orders free-of-charge within mainland European Union.
Prices for small or express packages as well as international shipping are supplied upon request.
We endeavour to deliver on time to your requested destination. Thanks to our logistics structure and our experience, it is rare that an order does not arrive to its destination in the time specified. However, if this should happen, we work closely with you to ensure you receive your products quickly.
If products arrive damaged or leaking, please contact us at [email protected].
Where do you deliver?
EYS delivers worldwide with no minimum order. When ordering, please aim to respect the environment and our carbon footprint.
How quickly do you deliver?
Delivery time is dependent upon your delivery address and product availability.
We hold a large stock of our catalogue products in the South of France, allowing us to deliver to addresses from Genoa to Marseille within 24-48 hours (Monday to Friday). For other destinations worldwide, we will do our maximum to deliver within the time frame you request.
Returns, Exchanges and Other Questions
How do I return or exchange an item?
If you wish to return or exchange any of the products you purchased via EYS, please contact us directly by email or telephone.
What if  I cannot find what I'm looking for?
Please email or call us and we will be happy to help you.
Who do I contact for additional information?
If you have additional questions, please feel free to contact us at:
E-mail: [email protected]
Office: +33 4 89 02 43 40
Mobile: +33 6 66 34 20 64
Why do you have so many brands?
We source the best products in respect of the environment, crew health and the surfaces on board.
Do you supply MSDS and Instruction Sheets?
EYS supplies the relevant product MSDS (COSHH) documents. We also have a large database of in-house product instruction sheets. Please request these when you confirm your order.
Do you work with new builds?
EYS works with new builds to supply the products required to respect the interior builder's warranty and the delicate wastewater treatment systems. We offer VAT-free supplies and full project support when required.
We understand the build project life-cycle and have refined our new build service to ensure that you receive timely and effective support, from the planning stages through to launch and thereafter.
What is EYS' mission regarding environmental protection?
Our mission is to work with the yachting community to give nature the chance to repair itself by raising awareness of the far-reaching impact of overboard water discharge on our fragile coastal areas.
We have identified and actively promote products that comply with current environment protection regulations for yachts, with regards to Marpol (Annex V).
Marpol compliant products do not contain chemicals that could seriously damage aquatic life.
They are:
Non carcinogenic
Non mutagenic
Non reprotoxic
Why does EYS offer non-eco products?
EYS stands by its mission to change the way the yachting industry impacts the ocean by making it easy to buy eco-friendly products anywhere in the world.
However, we also know that in yachting, due to owner's preferences, waste treatment systems and warranty, you cannot always choose eco. This is why we include non-eco products in order to provide you with a complete solution for your interior needs.